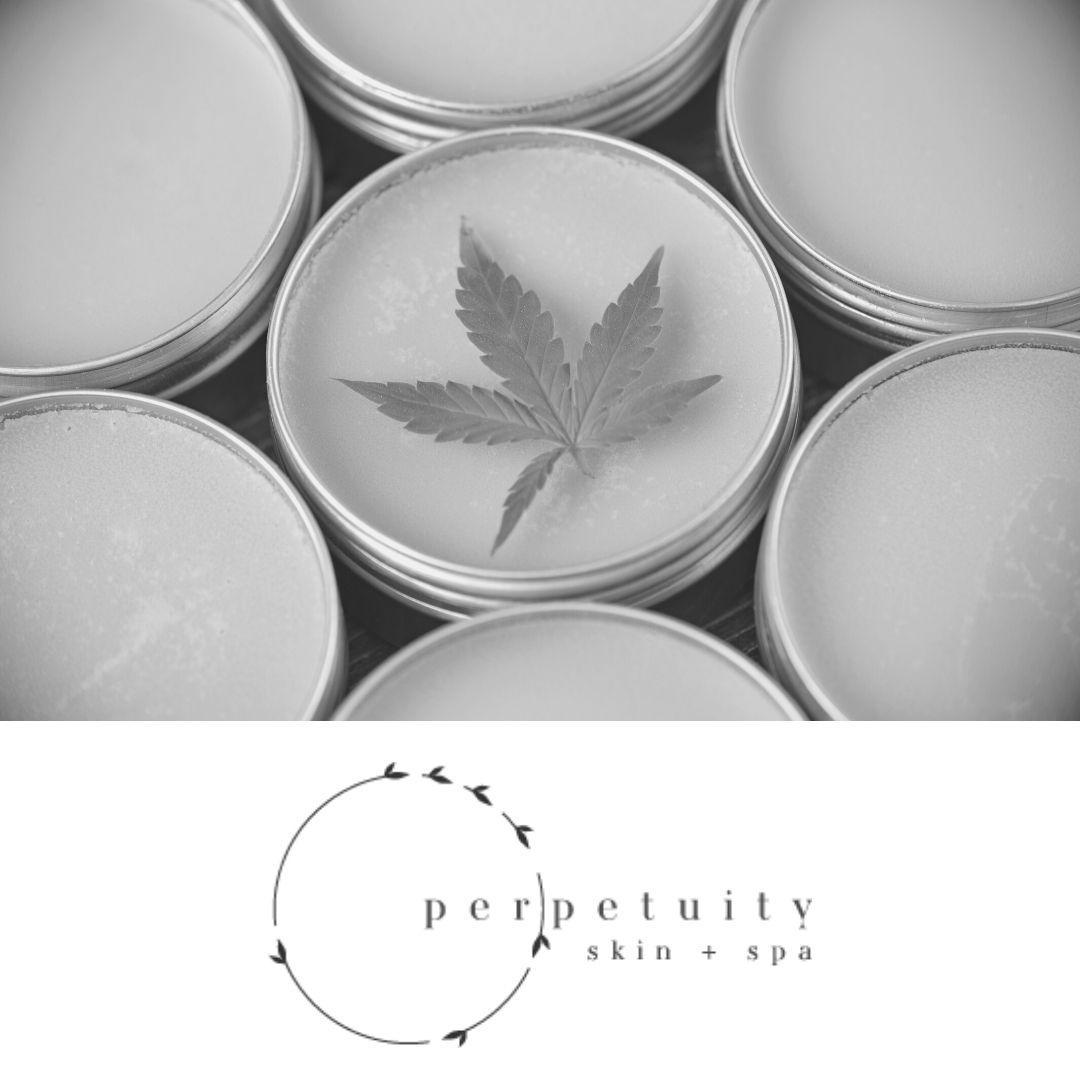 CBD is everywhere it seems. But what does it do for your body? Everyone who has ever worked out knows what sore muscles and muscle fatigue feels like. When we work out, we create microscopic, little tears in muscles. This then leads to inflammation, producing soreness and fatigue. CBD has well-known anti-inflammatory and pain-relieving properties. One way to integrate CBD as a treatment for the inflammation responsible for muscle pain and fatigue is to apply a CBD-infused salve directly to the affected area.
That's where we come in. The CBD Massage Experience at Perpetuity Skin + Spa has your bod ready to feel good again during this 90-minute deep tissue treatment. For those who have a rigorous workout schedule, this massage has been a blessing! Pain, aches, and swelling are common occurrences for those who exercise regularly. Straining your body for that extra set of push-ups, lifting heavy weights daily, or pushing reasonably beyond your comfort level should be no reason for a fitness enthusiast to suffer pain and inflammation. The massage therapists at Perpetuity feel you! Once you are really absorbed in pain, it can hinder your workout routine and disrupt all your fitness goals, and we can't have that, can we? The CBD absorbed during your relaxing massage therapy will help relieve those stressed muscles and get you back to fitness focus faster.
What else does CBD help with? Sleep! Your body needs a good rest! Muscle strains, aches and energy drainage are frequent events. No matter if it is a strain to joints or numbing pain in your back, adequate rest is required to recover from such injuries. Moreover, proper sleep will aid in muscle growth and help you concentrate on diet and fitness routine. CBD can improve your sleep duration as well as sleep quality by releasing a relaxing effect on your central nervous system. Besides aiding muscle growth and recovery, a good sleeping habit improves hormonal balance, reduces stress and increases overall immunity, all of which are crucial to maintaining your fitness. CBD with a massage here in Boise, Idaho will get you the rest you deserve.
At Perpetuity Skin + Spa, our CBD vendor of choice is a USDA organic certified, farm to shelf sustainable manufacturer of CBD products called Green Gorilla. Green Gorilla has the most high-quality, organic CBD Botanical Balms on the market. We use their products in our massage therapy treatments and also sell them to our clients in our lobby.
Exhaustion, pain and discomfort are inevitable in your journey to a healthy body. CBD massage therapy can take care of such troubles so that you can focus on your fitness goals without worries. CBD not only helps with specific issues related to fitness and bodybuilding, but it also improves your overall immunity and mental setup so that you get fitter, both mentally and physically.
Book your CBD massage anytime online. Get back to the best therapeutic physical treatment your body is ready for, …what are you waiting for?
Perpetuity Skin + Spa
www.perpetuityskin.com
2340 S. Vista Avenue
Boise, Idaho
208-996-3090
We are Perpetuity Skin + Spa on Vista Avenue, and we are the Boise Bench's self-proclaimed best day spa! We offer many luxury day spa experiences, from organic facials, CBD massage, reiki, floatation therapy, hard gel manicures, facial waxing, dermaplaning, sugar scrub pedicures, Thai stretching, lash extensions, sugaring, body wraps and more! Our service menu outlines the therapeutic body therapies and advanced skincare solutions you've heard about, but haven't had the chance to try. The prices you pay here are fixed, no tipping, our deal is fair and square (curious why? Read here.) Come see why your experiences in self care should have always been in Perpetuity. BOOK NOW to secure your spot, or give us a call to organize something just for you! 208-996-3090