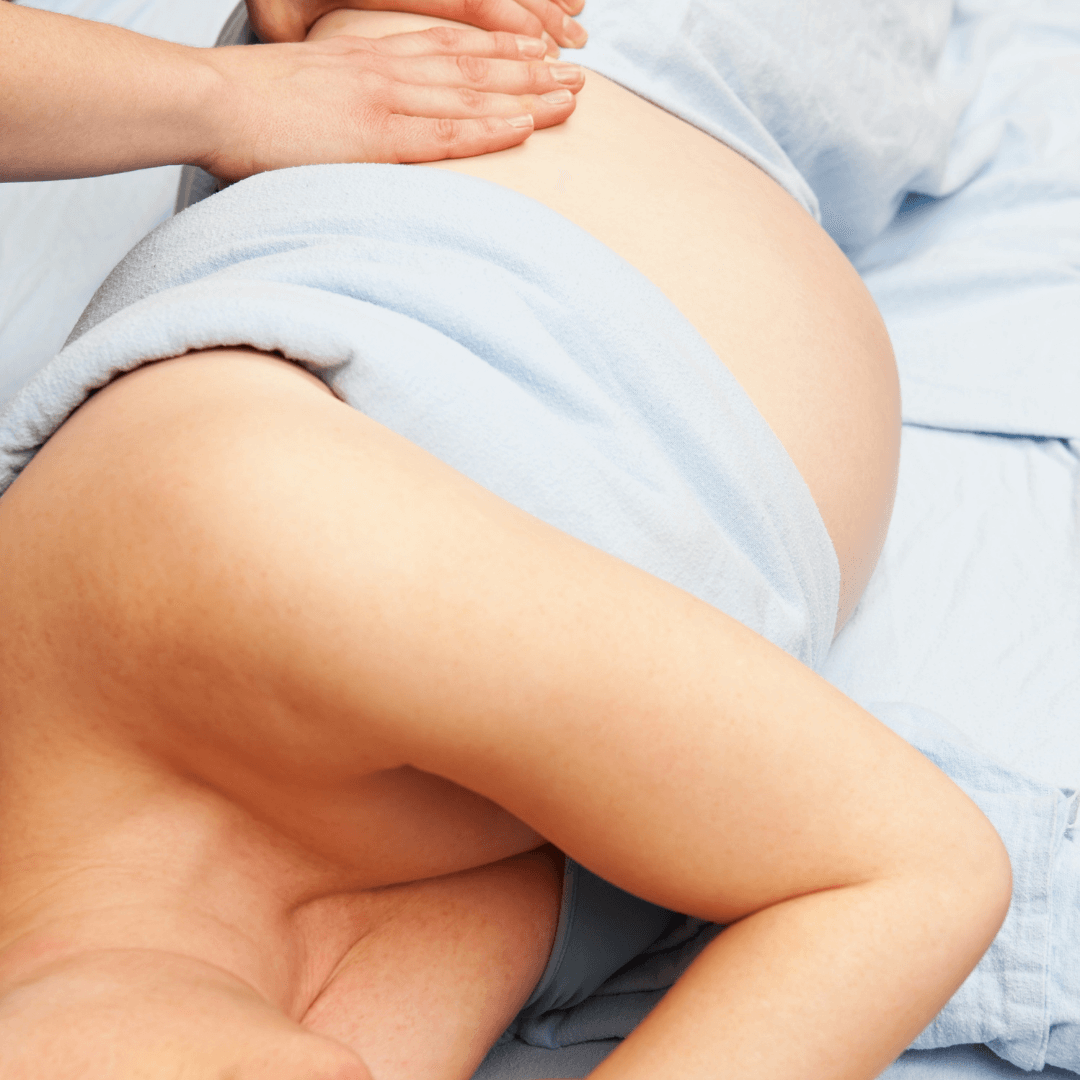 Massage is known to have many benefits for everyone, but there are some benefits for expectant and new mothers that are not so well known. These benefits are truly amazing! Perpetuity Skin + Spa offers the best therapy tailored to prenatal and postnatal mothers, who, more than most of us, really deserve to feel great.
Prenatal massage performed during pregnancy can help relieve muscle tightness, decrease anxiety and depression, and also help with joint pain. According to the American Pregnancy Association, prenatal massage can also improve labor outcomes and newborn health if massage is incorporated into regular prenatal care. Stress is greatly reduced due to massage, and this is a huge reason for the improved well-being of both mother and baby. Plus, harmful hormones are reduced, and beneficial hormones are increased! This happens all naturally in your body, thanks to massage!
Our Licenced Massage Therapists at Perpetuity Skin + Spa offer these moms the best treatments tailored to their body's evolving needs. Many moms cite reduced back pain, reduced hip and joint pain, improved circulation, reduced swelling (those ankles!), and reduced muscle tension and the associated headaches of tightness. The result of feeling better is reduced stress and anxiety and better rest, sleeping better! It's amazing how well you feel after a prenatal massage or postnatal massage at Perpetuity Skin + Spa.
So what about after the baby comes? Should you just stop getting your momma focused massages? NAH! You still deserve to feel amazing! In fact, you now deserve it more than ever! And, there are benefits for your changing body.
Postnatal massage is going to help in regulating your postpartum hormones and help you heal faster. This is important for you and for your baby so that you can both be at your best! Hormone regulation is also important to continue the stimulation of breast milk, if you decide to breastfeed.
You are going to be spending a lot of time tending to a new baby. You may not realize that you are holding your head differently while breastfeeding, or standing with a bit of a slouch, but all of the sudden your neck will be tight, or your low back will hurt. Plan ahead and massage will be able to help relieve the soreness from those tense and tight muscles. Not to mention, your body is still healing, and massage is a great way to facilitate that!
Possibly the number one reason for postnatal massage is stress relief. You have a lot going on with the new little one home, but don't forget to take care of yourself! You deserve a little time for yourself and it is beneficial as well. It is worth it for everyone!
Call Perpetuity Skin + Spa to make your appointment, mama!
We are Perpetuity Skin + Spa on Vista Avenue, and we are the Boise Bench's self-proclaimed best day spa! We offer many luxury day spa experiences, from organic facials, CBD massage, reiki, floatation therapy, hard gel manicures, facial waxing, dermaplaning, sugar scrub pedicures, Thai stretching, lash extensions, sugaring, body wraps and more! Our service menu outlines the therapeutic body therapies and advanced skincare solutions you've heard about, but haven't had the chance to try. The prices you pay here are fixed, no tipping, our deal is fair and square (curious why? Read here.) Come see why your experiences in self care should have always been in Perpetuity. BOOK NOW to secure your spot, or give us a call to organize something just for you! 208-996-3090