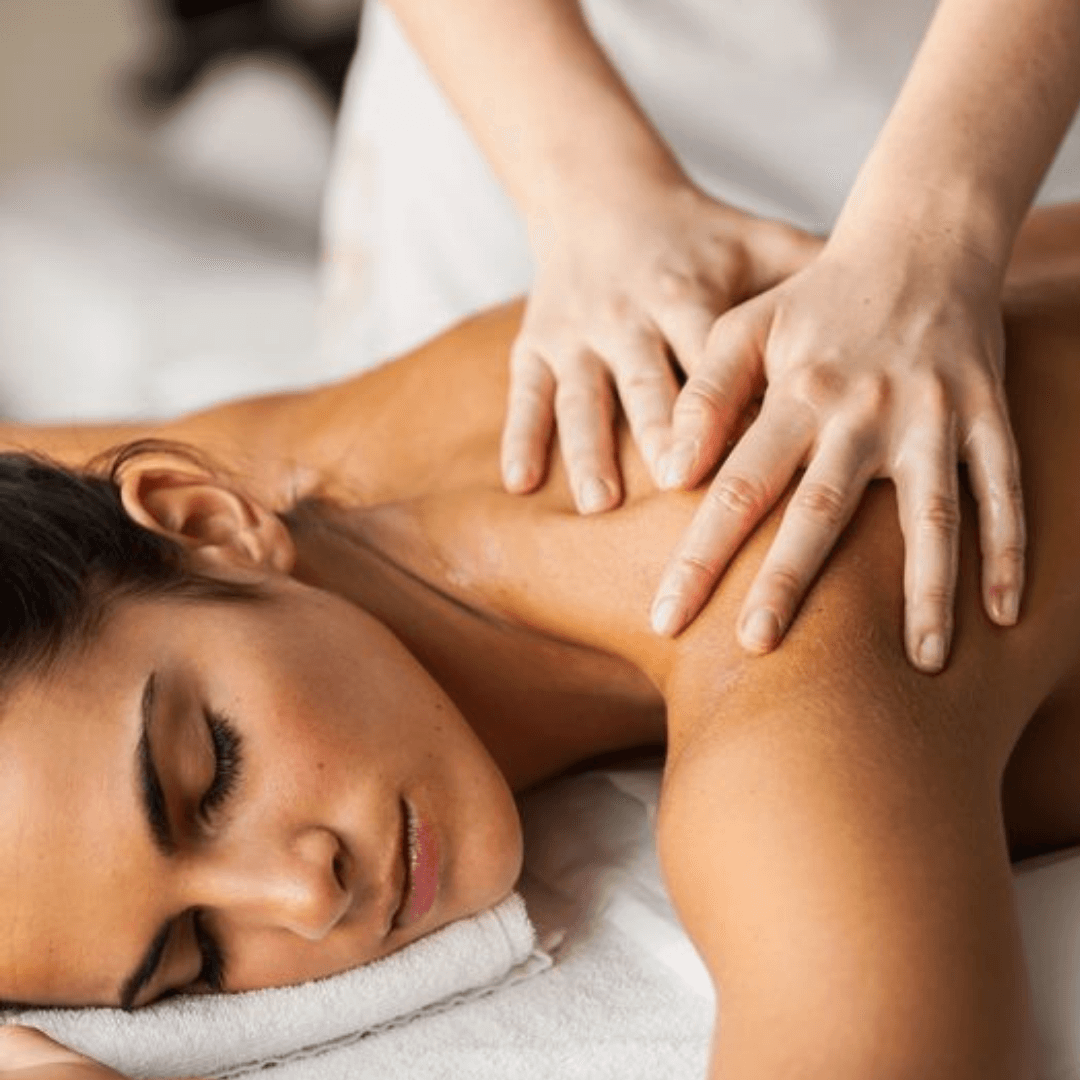 There are several types of massage that focus on different parts of the body or healing approaches. Massage is the practice of rubbing and kneading the body using the hands. During a massage at Perpetuity Skin + Spa, a massage therapist will apply gentle or strong pressure to the muscles and joints of the body to ease pain and tension.
Perpetuity Skin + Spa offers a signature Relaxation Massage in Boise. This massage is great for those who are new to massage, have a lot of tension, or just know what they like to relax. The Relaxation Massage helps loosen knots through a combination of kneading, long, flowing strokes, and deep circular motions, vibration and tapping, and passive joint movement techniques.
Our Certified Massage Therapists may incorporate hot stones into the Relaxation Massage if you wish. Hot stones added to massage is best for people who have muscle pain and tension or who simply want to relax. Hot stones ease muscle tension, improve blood flow, and relieve pain.The heated stones are placed on different areas around your whole body. Your therapist may hold a stone as they massage different parts of your body using gentle pressure. Sometimes cold stones are also used.
Aromatherapy is also incorporated into our Relaxation Massage. Aromatherapy within a massage is best for people who want to have an emotional healing component to their massage. Aromatherapy can help boost your mood, reduce stress and anxiety, relieve muscle tension and relieve pain. Aromatherapy massages combine soft, gentle pressure with the use of essential oils,. Your massage therapist will usually decide which essential oils to use, but you can let them know if you have a preference. Essential oils are diluted before being applied to the skin.During the Relaxation Massage with Aromatherapy, you'll be given a full-body massage while inhaling essential oils through a diffuser and absorbing them through your skin.
We offer our Relaxation Massage for 30-60–90 minutes.
Perpetuity Skin + Spa also offers Deep Tissue Massage in Boise. Deep tissue massage uses more pressure than our Relaxation Massage. It's a good option if you have chronic muscle problems, such as soreness, injury, or imbalance. It can help relieve tight muscles, chronic muscle pain, and anxiety.
During our Deep Tissue Massage, your massage therapist will use slow strokes and deep finger pressure to relieve tension from the deepest layers of your muscles and connective tissues. While deep tissue may be more intense, you shouldn't feel any pain or soreness.
We offer Our Deep Tissue Massage for 60–90 minutes.
WANT TO REALLY RELAX??
TAKE FLOATATION THERAPY BEFORE YOUR MASSAGE!
The body requires magnesium for the muscles to relax. Soaking in a float tank prior to a massage provides the added benefit of the muscles getting to that state of relaxation before the massage even begins. With your muscles relaxed, your massage therapist will be able to access the layers of tension more quickly and can work deeper, with less effort, producing significant changes and longer lasting results to your body.
A massage/float combination is an amazingly relaxing & rejuvenating experience. You will leave feeling extremely relaxed and peaceful. You may find that this could possibly be one of the most relaxing experiences you will ever have!
Book Anytime Online At Www.Perpetuityskin.Com Or Give Us A Call At 208-996-3090
We are Perpetuity Skin + Spa on Vista Avenue, and we are the Boise Bench's self-proclaimed best day spa! We offer many luxury day spa experiences, from organic facials, CBD massage, reiki, floatation therapy, hard gel manicures, facial waxing, dermaplaning, sugar scrub pedicures, Thai stretching, lash extensions, sugaring, body wraps and more! Our service menu outlines the therapeutic body therapies and advanced skincare solutions you've heard about, but haven't had the chance to try. The prices you pay here are fixed, no tipping, our deal is fair and square (curious why? Read here.) Come see why your experiences in self care should have always been in Perpetuity. BOOK NOW to secure your spot, or give us a call to organize something just for you! 208-996-3090