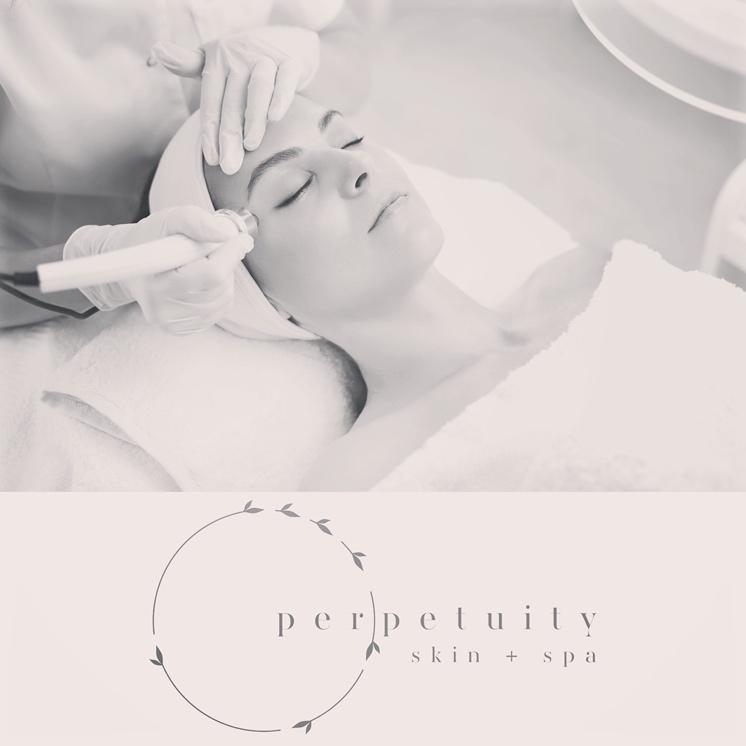 We all need to do more for ourselves these days. Stress. Dehydration. Pollution. It all shows up. One self-care treatment that does good and feels good is a facial at Perpetuity Skin + Spa. Nothing feels better or more luxurious than the feeling of soft, silky smooth skin. Facials are a relaxing experience overall, but they can also be customized to address a wide range of skin issues. But what's involved in a facial? And why is this the effective facial treatment near you?
First, the products used in your relaxing facial at Perpetuity Skin + Spa envelops you in the freshest, organic skin care products. Our facial treatments highlight the use of The Body Deli, skincare so fresh it's refrigerated. We also curate our own signature products to ensure the highest quality products are delivered right into your skin. Perpetuity's Face Oil is formulated with a pure blend of organic oils that instantly sink into skin and start to work, leaving skin remarkably soft, supple and glowing. Intensely hydrating squalene, borage and rosehip seed oils lock in moisture with the help of linoleic acid and natural nutrients. Our Perpetuity Botanical Mist, our biggest seller, is perfect for all skin types, and made from 100% pure botanical and certified organic rose and chamomile hydrosols to provide cleansing and calming properties. Ideal for daily use to keep skin hydrated and fresh. Treat your toned and moisturized skin with Perpetuity's Jade Roller – massaging in that goodness while triggering lymphatic drainage and soothing inflamed facial muscles.
But, as amazing as they may be, the facial experience isn't all about skin care products. Perpetuity's Konjac Sponge and Hemp Rounds are used throughout the service, each both totally natural, effective and most importantly, they are super green. You can compost your Konjac Sponge, and your Hemp Rounds are good for many, many washes. Do good for the earth while you do good for your face, in Perpetuity ☺
The steps of the facial are as relaxing as they are effective. Facials relax your mind and body, and that translates into reduced stress and improved mood. Facials open your pores, which allows them to release dirt and dead skin plus helps remove whiteheads and blackheads. Opening the pores also allows your skin to breathe which results in healthier looking skin overall, and the gentle scrubbing sloughs off any dead skin cells to reveal fresh, glowing new skin cells. With your skin cleansed and exfoliated, it can absorb the moisture and nutrients applied during the facial to leave it soft, smooth, and glowing all over Boise.
Any of the facials at Perpetuity Skin + Spa will take you into a deep relaxation while enjoying so much superfood skincare your skin will say "thanks for the best facial!" Book the best facial near you and buy the most natural, feel good skincare products anytime online.
Perpetuity Skin + Spa
www.perpetuityskin.com
2340 S. Vista Avenue
Boise, Idaho
208-996-3090
We are Perpetuity Skin + Spa on Vista Avenue, and we are the Boise Bench's self-proclaimed best day spa! We offer many luxury day spa experiences, from organic facials, CBD massage, reiki, floatation therapy, hard gel manicures, facial waxing, dermaplaning, sugar scrub pedicures, Thai stretching, lash extensions, sugaring, body wraps and more! Our service menu outlines the therapeutic body therapies and advanced skincare solutions you've heard about, but haven't had the chance to try. The prices you pay here are fixed, no tipping, our deal is fair and square (curious why? Read here.) Come see why your experiences in self care should have always been in Perpetuity. BOOK NOW to secure your spot, or give us a call to organize something just for you! 208-996-3090