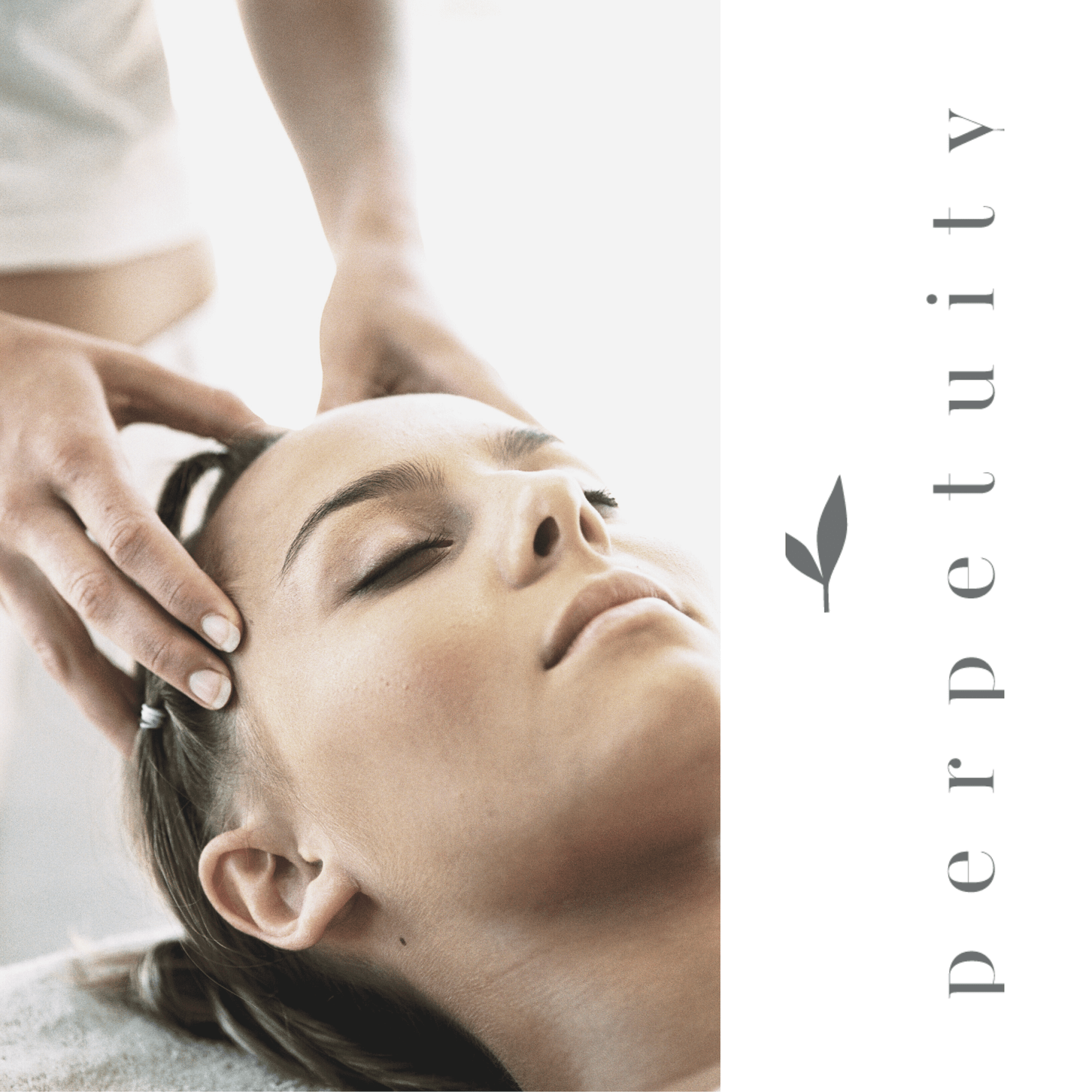 Will I break out?
The short answer is no. The products we use are not irritating to the skin and should not cause breakout to your skin's surface. In fact, having a facial is recommended to speed the skin's healing process and relieve the discomfort of current acne lesions.
What products do you use?
We have two product lines we use to get your skin back to feeling good again. We use our own formulations of the beautiful Pacific Northwest, our Perpetuity Face Oil, Perpetuity Bioactive Serum and Perpetuity Botanical Mist. Our products provide benefits you can see and feel, all natural and feel amazing! To complement our line, we use The Body Deli's cleansers, masks, exfoliants and moisturizers. Talk about Mother Nature's best and brightest! We love this brand due to its dedication to staying as natural as possible while still delivering results that are only possible to achieve when using high levels of active ingredients. From the environmentally friendly packaging to the contents, The Body Deli is an incredible source for safe, effective skin care and uses only food grade preservatives, no synthetic dyes and only the best cold-pressed essential oils for fragrance.
What should I expect after my facial?
You will leave your service feeling hydrated and relaxed and your skin will look healthy and glowing. If your appointment is later in the afternoon or evening, we typically prepare your skin for night and no cleansing is necessary before bed. If your service is completed early in the day, sun protection products will be applied and cleansing before bed will be recommended.
I'm pregnant, can I get a facial?
Yes. Facials during pregnancy are especially important during pregnancy for many reasons. Your skin can be reflective of the hormonal changes occurring within your body and having regular services can help alleviate some of the symptoms (i.e. breakout, increased redness and sensitivity) when your usual products may be off-limits. Facials can also be a wonderful relaxation tool which can keep your blood pressure at a healthy level.
Should I get a facial before an important event?
Absolutely! Your skin will look healthy and glowing directly after your service.
Can I wear makeup to my appointment?
Of course! a deep cleansing service is always provided and will remove any dirt, oil or debris from your skin. We'll take good care of your skin, and to start, get it super clean!
What if I have sensitive skin? Can I still have a facial?
There are many factors involved in sensitive skin and sometimes a facial service can help determine through diagnosis what you can do at home to both offer relief for your current state as well as prevent your condition from worsening. We also have a facial protocol specifically designed for sensitive skin; our Calming Facial uses the gentlest products designed just for your type.
Can I do hair removal with my facial?
Yes. This is done routinely and is no problem to accommodate.
We are Perpetuity Skin + Spa on Vista Avenue, and we are the Boise Bench's self-proclaimed best day spa! We offer many luxury day spa experiences, from organic facials, CBD massage, reiki, floatation therapy, hard gel manicures, facial waxing, dermaplaning, sugar scrub pedicures, Thai stretching, lash extensions, sugaring, body wraps and more! Our service menu outlines the therapeutic body therapies and advanced skincare solutions you've heard about, but haven't had the chance to try. The prices you pay here are fixed, no tipping, our deal is fair and square (curious why? Read here.) Come see why your experiences in self care should have always been in Perpetuity. BOOK NOW to secure your spot, or give us a call to organize something just for you! 208-996-3090