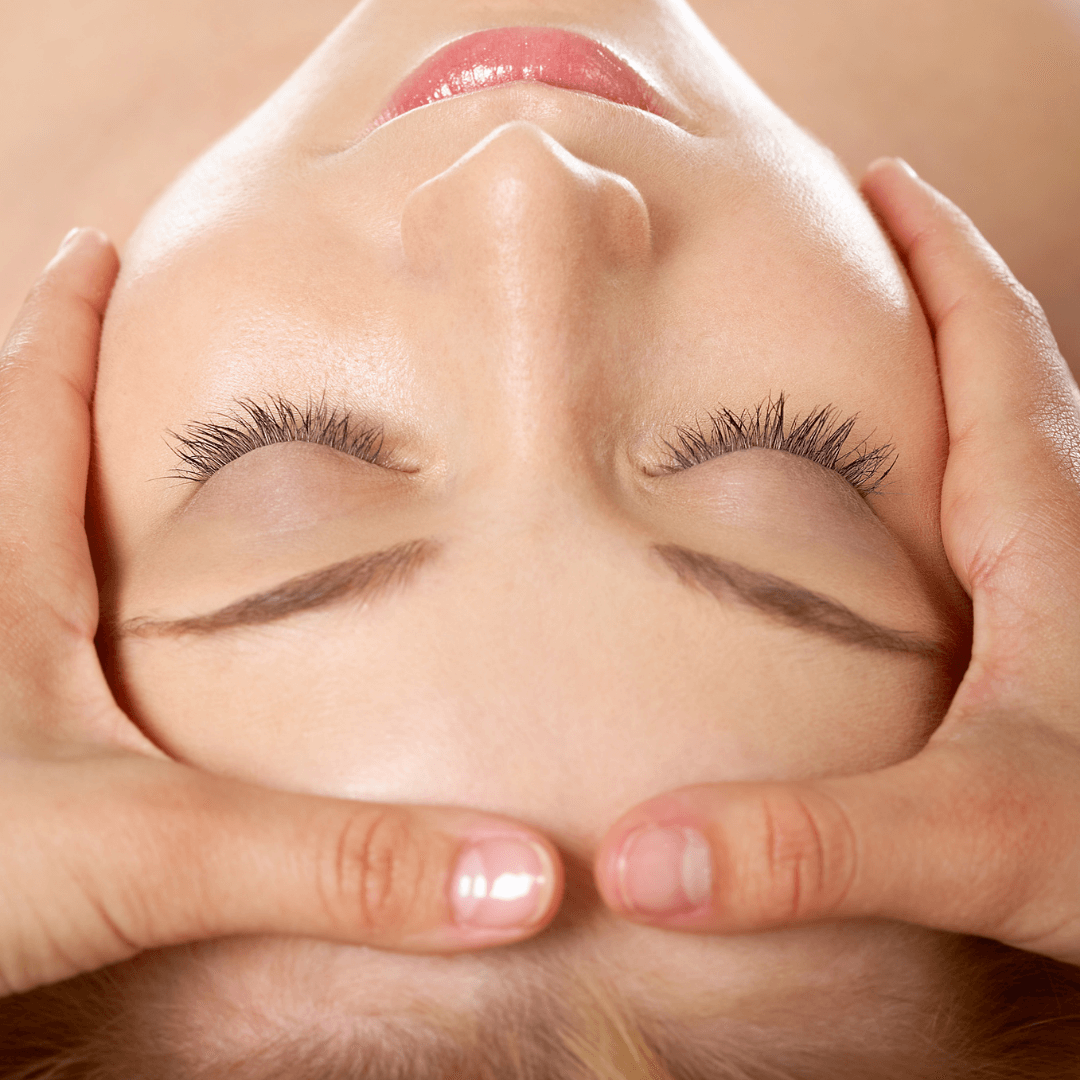 It's common knowledge: facial massage is one of the best ways to prevent wrinkles, boost lymphatic drainage and plump the skin. And that's just a few of its already well-known benefits. No wonder the technique has been popping up all over our Instagram feeds as the latest addition to a totally holistic beauty regimen.
Our facials at Perpetuity Skin + Spa highlight the facial massage and use of jade implements to cool and soothe the skin during the facial massage. Our practice of facial massage is key for lifting and sculpting to target the jaw line and droopy jowls. But you don't have to receive a facial from us here to enjoy a facial massage. Using our Perpetuity Face Oil and jade roller + guasha, you can also enjoy the benefits of facial massage at home.
PREP THE SKIN – You want a clean base for your massage and to remove any build up of dead skin or toxins that have accumulated.
APPLY A RICH OIL OR MOISTURIZER – Be generous with your product application as you need plenty of lubrication to massage effectively.
START AT THE TOP OF THE FACE – Using the padded tips of your fingers begin your massage at the top of your face. Use long sweeping motions to relax and elongate the muscles and stimulate the lymphatic system.
GO GENTLY AROUND THE EYES – You always want to sweep hands from the center of the face out and upwards to encourage the lifting of the muscles and to work against the force of gravity. Around the eyes the skin is 40% thinner and far more delicate so reduce your pressure in this area. Start your eye massage on either side of the nose and run fingers upwards towards the temples. This helps to keep skin looking fresh and reduces puffiness in the eye area.
TARGET THE JAWLINE – Next focus on the jaw and the lower half of the face. You always want to start at the center of the chin, drawing hands upwards towards the ears. Make a peace sign with both hands and bend fingers in half to create bunny ears. Use the pressure between your bent fingers to cradle the jaw and stimulate lax muscles to prevent drooping.
APPLY PRESSURE TO THE TEMPLES – Relieve pressure in the temples and forehead by circling your fingers over your temples three times and press pat the rest of your moisturizer into the skin for maximum hydration.
If using jade tools for facial massage, this illustration can help. Book a facial at Perpetuity today, or stop in to get some products for your next at-home face massage!
We are Perpetuity Skin + Spa on Vista Avenue, and we are the Boise Bench's self-proclaimed best day spa! We offer many luxury day spa experiences, from organic facials, CBD massage, reiki, floatation therapy, hard gel manicures, facial waxing, dermaplaning, sugar scrub pedicures, Thai stretching, lash extensions, sugaring, body wraps and more! Our service menu outlines the therapeutic body therapies and advanced skincare solutions you've heard about, but haven't had the chance to try. The prices you pay here are fixed, no tipping, our deal is fair and square (curious why? Read here.) Come see why your experiences in self care should have always been in Perpetuity. BOOK NOW to secure your spot, or give us a call to organize something just for you! 208-996-3090